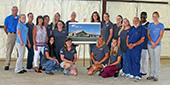 Baldwin Animal Clinic
Staff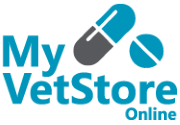 (251) 989-6213
Baldwin Animal Clinic
Testimonials:
June 1, 2011 by Tracy Jones in Robertsdale, AL
"All three (of our dogs) are patients; however, Shorty is a very special patient. You all just did surgery on him to remove his left eye and neuter him. He was a rescue we found nearly dead and with a lot of love and your help he is doing great!! Thanks for your great care!
May 27, 2011 by Tony Smith
"For the last seven years BAC has been our choice in veterinary care for our dogs and cat because the staff are always friendly, caring and kind to our animals. Dr. Heil is always compassionate, he explains what is needed and why and will always answer our questions.
November 9, 2010 by WarrenT Google user

Caring and Friendly
I've had very good experiences with my dogs for well over 10 years. I don't bring my animals any longer because it is now 40 miles from my home. Based on my experiences I would recommend this office to anyone. The doctor even climbed into the back of my vehicle to gently put my dog down... Couldn't ask for more.
December 12, 2008 by Mary Lassitter in Foley, AL
Heil, James G DVM 5


Best in the world!!!!!
Dr. Heil is the best! My animals are also my kids and I wouldn't trust them with anyone else. I have always used Dr. Heil and staff and LOVE THEM. They really care about the animals. Best vet staff in the world. Keep up the hard work, we depend on you... thanks is not enough.