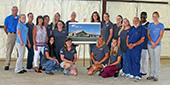 Baldwin Animal Clinic
Staff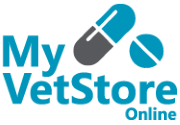 (251) 989-6213
FAQ
Frequently Asked Questions
Here are some questions / answers that we are frequently asked. If you have additional questions that aren't covered here, please feel free to give us a call at 251-989-6213.
1. What are the Clinic hours?
Our clinic is open Monday thru Friday from 7:30am to 5:30pm. If you have an emergency during non-business hours, please call 251-989-6213 and press 0 for our answering service. A Doctor will return your call.
2. Do I need to have an appointment?
Preferably, patients are seen by appointment. However, if you have an emergency we will do our best to treat your animal as quickly as possible.
3. What forms of payment do you accept?
Cash, Checks (must have valid driver's license) Debit, Mastercard, Visa, Discover, American Express, and Care Credit.
4. Can I make payments?
Payment is required at the time of service. A 50% deposit is required at drop-off for surgeries and dentals. Care Credit is an excellent tool if you wish to finance your medical treatment. With special financing options for health and wellness, the CareCredit healthcare credit card helps make costly procedures and treatments more manageable with promotional financing options (Subject to credit approval. Minimum monthly payments required.) No Interest If Paid In Full: 6 and 12 month special financing options on purchases of $200 or more* Visit www.carecredit.com for immediate approval.
5. At what age can I have my pet spayed or neutered? What are the costs?
Traditionally spaying or neutering has been done at approximately 6 months of age but is now often done earlier. Your pet will be given an exam prior to surgery to help determine whether your pet is healthy enough to undergo the surgical procedure. Current vaccinations are required at the time of surgery. Also a pre-anesthetic blood screening may be recommended prior to undergoing anesthesia and surgery. The costs associated with a spay/neuter vary depending on the size of your pet and what pre-surgical tests are selected. Our local humane society (Barc!) provides a low cost spay / neuter program for ALL of Baldwin County. Discount vouchers are available to Baldwin County residents who rescue or adopt a homeless animal. Visit their website for more information: www.baldwinhumane.org Baldwin Animal Clinic also participates in the Spay/neuter License Plate Program for those with Alabama Medicaid. This program enables Alabama Medicaid recipients to spay/neuter their pet at a reduced cost in an effort to reduce the unnecessary pet population in our state. Please call our office for more information about this program.
6. What is pre-anesthetic blood screening?
This is a blood test that is performed in our clinic prior to surgery. It tests the organ functions, blood counts and clotting function of your pet. The pre-anesthetic blood screening is done to assure safety during surgery and the ability to heal following surgery.
7. Is it a good idea to let my pet have at least one litter?
No, there is no advantage to letting your pet have one litter. However there are plenty of advantages to having your pet spayed or neutered. These advantages include decreasing the chances of breast tumors later in life, decreasing the chance of cystic ovaries and uterine infections later in life, decreasing the desire to roam the neighborhood, decreasing the incidence of prostate cancer later in life, helping prevent spraying and marking, and also decreases the surplus of unwanted puppies and kittens.
9. Do you board pets?
Yes, we do! We have boarding space for both dogs and cats. Our kennels are maintained by an extremely devoted staff who strive to make every animal feel cared for and comfortable.
10. What are your kennels like?
Our dog kennels are all indoor. Dogs receive outside time in one of our runs 3-4 times daily during the week and twice daily on the weekends. Cats are housed in a separate area away from the dogs in private enclosures.
11. What do I do if my pet ingests medication or something else that may be harmful?
Contact our office immediately if you feel your pet has ingested anything harmful. If the item was a medication, please have the name and strength of medication available when you call. To prevent your animal companion from ingesting human medications in your home, try taking the following steps:
Keep all vials of medications at a height that is not accessible to your dog.
Keep the top of all vials closed when not in use to prevent the contents of the vial from being expelled.
When handling your medications, do so over a counter, table, or sink, so if a pill falls, your dogs or cats don't have access to them.
Know the names and strengths of medications that you are taking. Have this information somewhere besides on the vial itself.
Call the Pet Poison Helpline at 1-800-213-6680 with any concerns.
Do not attempt to induce vomiting at home. These efforts often fail and cause significant stress to your pet, and most importantly, precious time is lost by allowing the medications to be absorbed from the stomach. Instead, call our office immediately for advice and directions.
12. Should I be concerned if there are changes in my pet's eating or drinking habits?
Just like in people, there are a variety of reasons your pet might refuse to eat. In addition, excessive thirst can be a symptom of several different conditions. It is best to have your pet examined by a Doctor if you notice any significant changes in eating or drinking habits.
13. Is it safe to give my dog human medications on occasion such as Benadryl, Pepto-Bismol, and aspirin?
Although these medicines may be safe if given in the correct dosages, they can also be highly toxic if dosed inappropriately. Before administering any medicine to your pet, please call our office for guidance.
14. Can topical feline flea prevention be used on my dog or vice versa?
The medications used in feline and canine products vary and are specifically formulated for each species. Please only use the formula specified for your pet.
15. If I forgot to give my pet his heartworm prevention last month, will he need a heartworm test before I give another dose?
Missing one dosage will not necessitate a heartworm test. But be sure your pet receives a heartworm test with his next annual exam.
16. My pet has been on heartworm prevention for years. Why does he need an annual heartworm test?
Annual heartworm tests are required by law in order for heartworm prevention to be dispensed. It would be poor medical practice to administer heartworm prevention to any animal who has not received an annual heartworm test. The medication in heartworm prevention could be fatal to an animal with heartworms.
17. I have a new puppy/kitty. What is the recommended schedule for their vaccines?
There are several vaccines recommended for puppies and kittens to help protect them from diseases such as distemper, parvo, rabies, feline leukemia and bordatella (kennel cough.) We recommend the first set of puppy shots be given at 6 weeks old with subsequent vaccines given at 9 weeks, 12 weeks, and 15 weeks. For kittens, vaccines are given at 8 weeks and 12 weeks.
18. What is feline leukemia and why should I test for it?
Feline leukemia virus is a transmittable RNA retrovirus that can severely inhibit a cat's immune system. It is one of the most commonly diagnosed causes of disease and death in domestic cats. Because the virus doesn't always manifest symptoms right away, any new cat entering a household, and any sick cat, should be tested for FeLV. The FeLV virus is shed in many bodily fluids, including saliva, nasal secretions, urine, feces and blood. FeLV is most commonly transmitted through direct contact, mutual grooming and through sharing litter boxes, food and water bowls. It can also be passed in utero or through mother's milk. Outdoor cats who get into fights with other cats can transmit the disease through bites and scratches. It should be noted that healthy cats over three months of age and vaccinated for FeLV are highly unlikely to contract the virus from another cat.
19. If my cat is strictly indoors, is declawing a good idea?
Whether you should declaw your cat or not is somewhat of a controversial question. Many feel it is an inhumane practice and should never be done. We do declaw in instances where the behavior and temperament of the cat dictates its necessity; however, the decision to declaw is not one to be taken lightly. Since a cat's claws are its first line of defense, declawing should only be done if the cat is kept strictly indoors.
20. At what temperature is it too hot to leave my dog outdoors?
In general, with plenty of water, air circulation and shade, most dogs will probably do okay in warm temperatures up to about 90˚F. However, there is no hard and fast rule about a temperature limit. Dogs do not sweat; they cool themselves primarily through panting. If it gets hot and humid enough, no amount of panting will do the trick. Plus, self cooling ability depends on the dog. Until you know your own dog's tolerance to heat, you should avoid leaving him unsupervised. There are several things you can do to keep your dog cool as temperatures rise. Read this excellent article (below) at humanesociety.org for tips to help pets stay healthy and comfortable in the heat.
21. If my dog never leaves my back yard, does he really need to be vaccinated?
Though the risk may be small, it is still possible for your dog to contract a preventable disease through interaction with other animals through a fence, gate, or from smaller animals that may enter your yard. Any time your dog has nose to nose contact with another animal, he can become infected with a disease. You must assess the risk and vaccinate accordingly. By law, rabies vaccines must be given regardless of where your animal is kept.
22. My pet only goes outside briefly to potty. Is it still necessary to use flea and heartworm prevention?
In the south, fleas and mosquitos are in abundant supply. It only takes a second for fleas to attach to your pet. Once they are on board they will multiply and over time can spread to your carpet and furniture. Ridding your house of fleas is a much bigger undertaking then preventing them in the first place. Likewise mosquitos don't require much time to bite and will often enter your house through an open door or window. And the bite of just one mosquito infected with the heartworm larvae will give your dog heartworm disease. We recommend using monthly flea and heartworm prevention to protect your pets and your home. We carry a wide variety of both oral and topical flea, tick, and heartworm preventatives. We'd be happy to explain how they work and help you choose the one that's best for your pet(s).