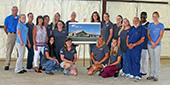 Baldwin Animal Clinic
Staff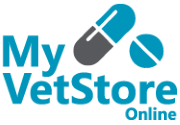 (251) 989-6213
Baldwin Animal Clinic
Meet Your Doctors:
Dr. Timothy P. Stewart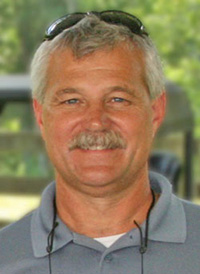 Dr. Tim Stewart grew up on a dairy farm in North Alabama where he gained years of practical experience in the care of animals. He graduated from Auburn University with the degree of Doctor of Veterinary Medicine in 1979 and has been in small animal and equine practice in the South Alabama and Northwest Florida area for over 25 years. Dr. Stewart, along with business partner Dr. Heil, owns and operates Baldwin Animal Clinic in Summerdale, Alabama. In the spring of 2007, Dr. Stewart realized a life long dream when Baldwin Animal Clinic opened its state of the art equine facility, Gulf Coast Equine Hospital, (www.gulfcoastequine.com) a full service equine hospital.
Dr. James G. Heil
Dr. Heil has lived in Baldwin County for most of his life. He was born in Elberta, AL, attended high school at Foley High School, and graduated from Auburn University with the degree of Doctor of Veterinary Medicine in 1969. After graduating, Dr. Heil spent 3 years in Oklahoma working with cattle. In 1973, he returned to Baldwin County and began practicing veterinary medicine at Baldwin Animal Clinic, and in 1975 became an owner.
Dr. Heil has received numerous awards and recognitions in his 42 years of veterinary practice including the Agriculture Appreciation Award in 2000 for the care of small and large animals and their owners and the Pioneer Cattleman Award for dedicated service to the cattle industry in 2005. After sustaining an injury in 1994, Dr. Heil began working exclusively with small animals.
In his time off Dr. Heil enjoys fishing and growing vegetables. He has 3 children, 3 cats, and 4 birds.
Tara Riddick,
DVM, MS, DACVS-LA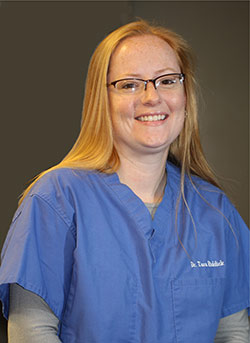 Dr. Riddick grew up in a suburb of Memphis, TN, where she rode horses and became involved in the West Tennessee Hunter/Jumper Association. After high school, she attended Mississippi State University for both her undergraduate degree in biological engineering, as well as her veterinary degree. During vet school, she became interested in pursuing specialty training and entered a one year rotating internship in equine medicine and surgery at Louisiana State University. Following her internship, she moved across the country to enter a one year large animal fellowship at Oregon State University. At the end of the fellowship, Dr. Riddick was invited to stay at OSU for a three year residency in large animal surgery. In early 2015, all of Dr. Riddick's hard work paid off when she passed her specialty examination, becoming a Diplomate of the American College of Veterinary Surgeons.
Dr. Riddick enjoys working on a variety of cases, especially lamenesses and performance injuries. Additionally, she enjoys the challenge of both minor and complex surgeries, such as arthroscopy, laparoscopy, wound reconstruction, angular limb correction, sinus and dental surgery, as well as a variety of other procedures. At home, Dr. Riddick enjoys spending time with her two cats and her mixed breed dog, Roxy. With Roxy in tow whenever possible, Dr. Riddick enjoys riding, camping, and hiking. She also enjoys photography, drawing, and painting.
Dr. Lacey Davis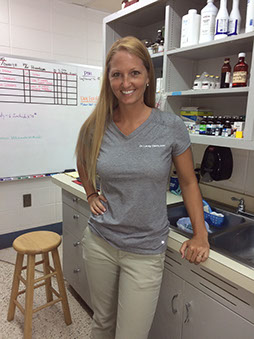 Dr. Lacey Davis is a Kentucky native that grew up on a family farm with horses and livestock. She was very active in 4-H and pony clubs and enjoyed trail riding at Land Between the Lakes. Dr. Davis moved to horse country to attend college at Georgetown College near Lexington Kentucky. There, Dr. Davis graduated with degrees in chemistry and biology and completed research on equine infectious anemia for the University of Kentucky.
Dr. Davis is a graduate of Auburn University College of Veterinary Medicine. At Auburn, Dr. Davis was an officer in the American Association of Bovine Practitioners as well as in the Veterinary Business Management Association. She was also very active in the American Association of Equine Practitioners, Society for Theriogenology, and Small Animal Emergency and Critical Care Club. Dr. Davis has special interests in small and large animal reproduction, surgery, and emergency services.
Dr. Davis met her husband in Auburn and recently had a beautiful beach wedding here on the Gulf Coast. The two enjoy the great outdoors together, often going hiking with their two dogs, a harlequin Great Dane named Abel and a miniature dachshund named Abby. The Davises have 2 horses that they love to trail ride, Bo, a bay OTTB and Scooby, a big dun AQH. They also like to spend their free time hunting, fishing, or going to the shooting range. Dr. Davis has also recently taken up archery with her husband's help!