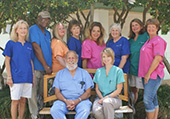 Baldwin Animal Clinic
Staff
Baldwin Animal Clinic
Meet Your Doctors:
Dr. Timothy P. Stewart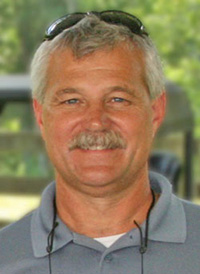 Dr. Tim Stewart grew up on a dairy farm in North Alabama where he gained years of practical experience in the care of animals. He graduated from Auburn University with the degree of Doctor of Veterinary Medicine in 1979 and has been in small animal and equine practice in the South Alabama and Northwest Florida area for over 25 years. Dr. Stewart, along with business partner Dr. Heil, owns and operates Baldwin Animal Clinic in Summerdale, Alabama. In the spring of 2007, Dr. Stewart realized a life long dream when Baldwin Animal Clinic opened its state of the art equine facility, Gulf Coast Equine Hospital, (www.gulfcoastequine.com) a full service equine hospital.
Dr. James G. Heil
Dr. Heil has lived in Baldwin County for most of his life. He was born in Elberta, AL, attended high school at Foley High School, and graduated from Auburn University with the degree of Doctor of Veterinary Medicine in 1969. After graduating, Dr. Heil spent 3 years in Oklahoma working with cattle. In 1973, he returned to Baldwin County and began practicing veterinary medicine at Baldwin Animal Clinic, and in 1975 became an owner.
Dr. Heil has received numerous awards and recognitions in his 42 years of veterinary practice including the Agriculture Appreciation Award in 2000 for the care of small and large animals and their owners and the Pioneer Cattleman Award for dedicated service to the cattle industry in 2005. After sustaining an injury in 1994, Dr. Heil began working exclusively with small animals.
In his time off Dr. Heil enjoys fishing and growing vegetables. He has 3 children, 3 cats, and 4 birds.
Dr. Kelly Wibel DVM
Dr. Wibel graduated from Louisiana State University, School of Veterinary Medicine in 2010; however, she is no stranger to Baldwin County. She worked as a veterinary assistant at Baldwin Animal Clinic for seven years before being accepted in to veterinary school. While away, Dr. Wibel worked hard in school gaining recognition from her peers and instructors. She is a member of Phi Zeta, a veterinary academic society that accepts only the top 25% of graduating seniors, she was recognized by the Who's Who of American Colleges, was awarded the American College of Veterinary Internal Medicine's Certificate of Clinical Excellence, and received an Oncology merit award. When she is not at work, Dr. Wibel can be found stand up paddle boarding down the river with her husband, Scott. She has five pets, Magnus, Marley, Mullet, Catfish and O'Malley.